Historical opening of volunteer applications for UEFA EURO 2024
July 6, 2023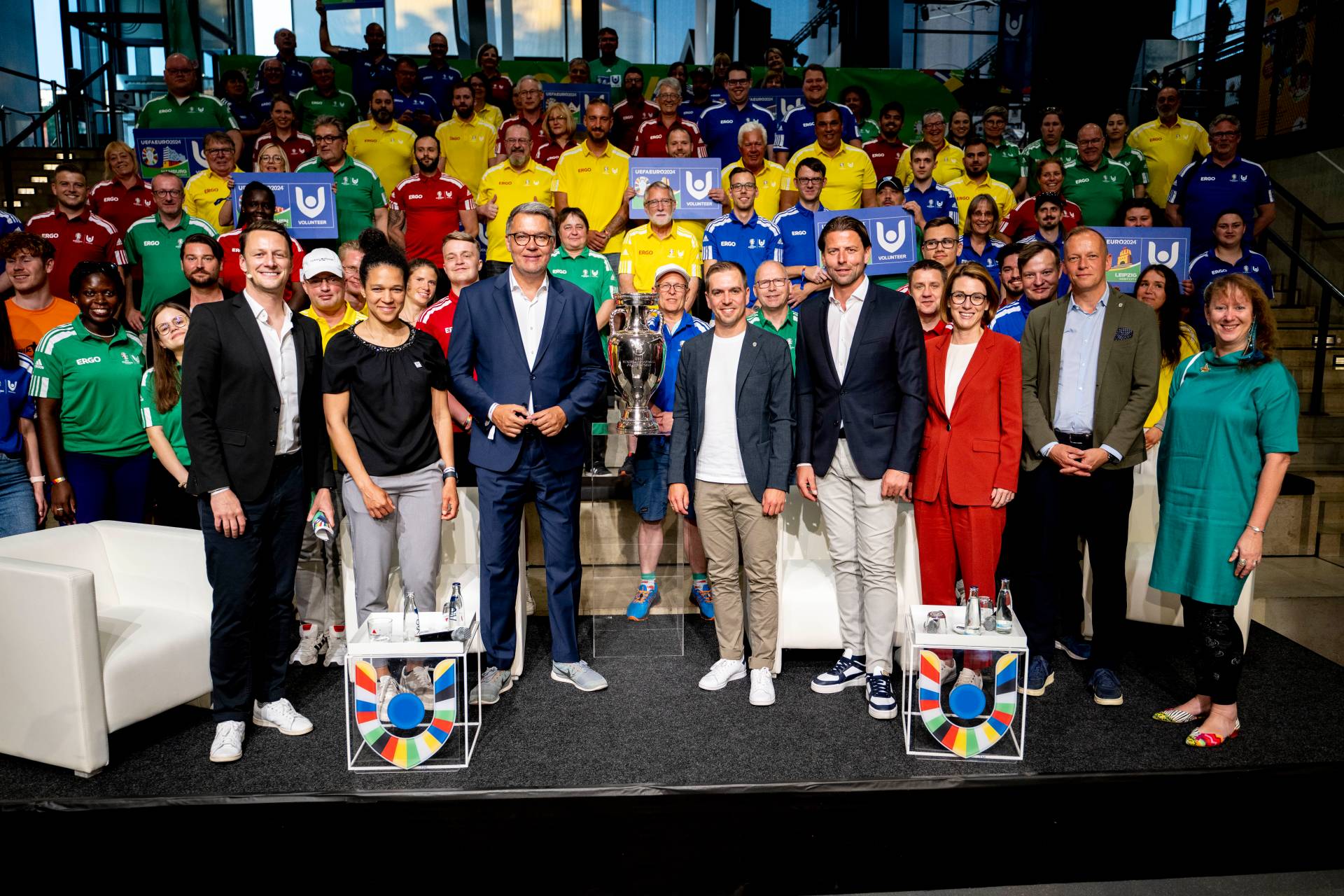 14th June 2023 didn't just mark the 1-year to go to the UEFA EURO 2024, it also was the opening of the volunteer applications for the highly anticipated tournament! To celebrate the occasion, 100 future hopeful volunteers participated in a media event panel at the German Football Museum in Dortmund. This also gave them the opportunity to hear directly from former football stars such as Philipp Lahm, Célia Šašić and Roman Weidenfeller, who highlighted the importance of volunteering and the excitement for next summer.
The start of applications has been a huge success so far, even making UEFA history. In the span of 3 weeks, there have already been over 60'000 applications from over 170 countries. To find out more about the tournament and volunteering opportunities, feel free to visit https://www.euro2024volunteers.com/ for more information.
Good luck to everyone and we hope to see you in Germany next year!