The UEFA EURO 2024 Volunteer website is now Live!
May 4, 2023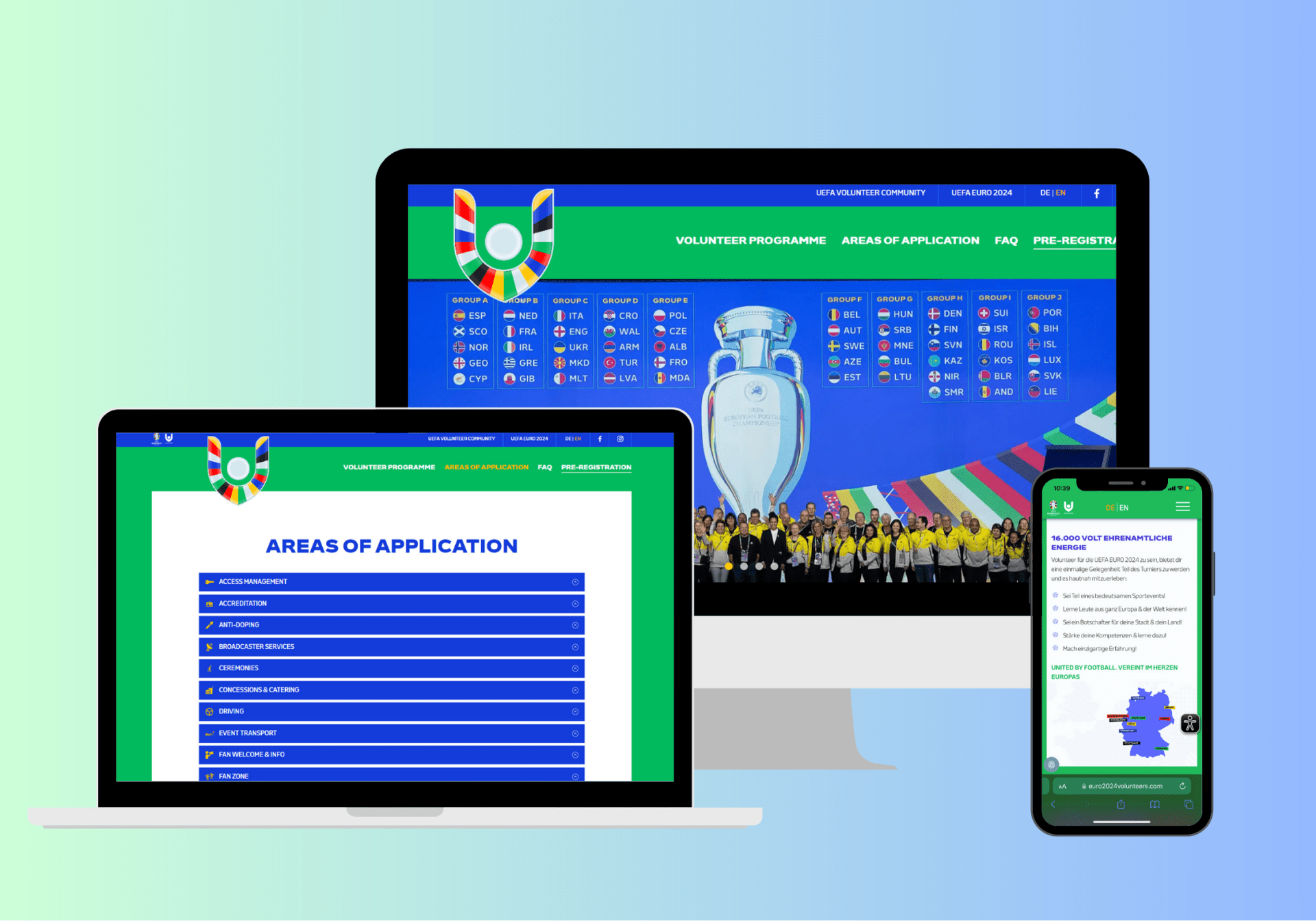 We look forward to receiving your applications from June 14 2023 onwards!
With over 16'000 volunteer pre-registrations for UEFA EURO 2024, our VOLT team in Germany has launched its brand-new website for all volunteer news for the upcoming tournament.
The tournament will take place from June 14 to July 14 2024, in 10 host cities: Berlin, Cologne, Dortmund, Düsseldorf, Frankfurt, Gelsenkirchen, Hamburg, Leipzig, Munich and Stuttgart.
For the first time ever, UEFA and the ten host cities are running a joint volunteer program. The volunteers will significantly contribute to the tournament's success in and around the stadiums in more than 25 different areas with their voluntary work.
The official website has now been launched to give all interested parties an overview of what's to come. All information on the volunteer program, FAQs, and an overview of possible areas of work are now available at euro2024volunteers.com. Pre-registration, which offers applicants exclusive preliminary information, can also be done until the end of May.
The official start of the application phase will be on June 14, 2023. From this point on, all interested parties will have the opportunity to submit their application.
More background insights into the volunteer program can be found via specific social media channels. Insights into the volunteer journey can be gained on Facebook and Instagram under @euro2024volunteers.